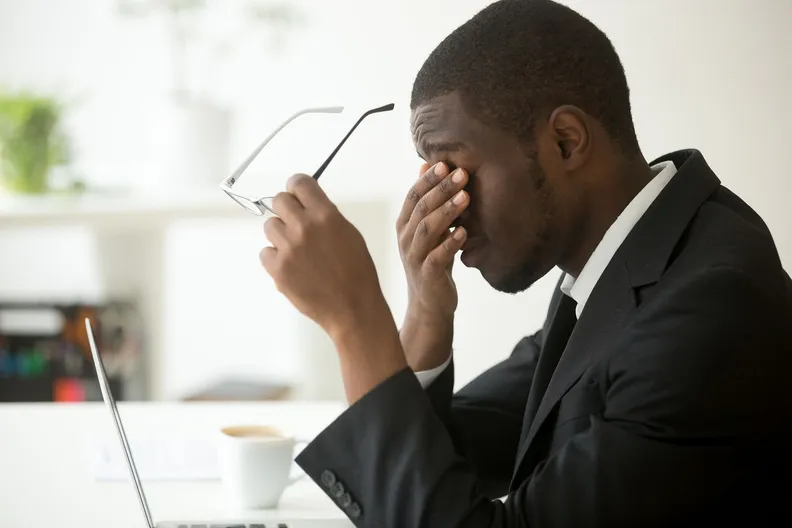 If you spend a lot of time on a computer or other digital device, you are at risk for computer vision. This condition refers to eye strain from blue light or bright screens. At Michigan Eyecare Institute, serving Southfield, Livonia, and Dearborn, MI, our optometry team diagnoses computer vision and provides treatment options. We will guide you on how to avoid computer vision. Our goal is to keep your eye health and vision at their best.
What Is Computer Vision?
Computer vision develops over time. When a person spends a lot of time working on the computer, it can cause changes in vision. Since computers are such a large part of our everyday lives, it's important to be able to recognize computer vision and to be able to avoid developing it. Changes, such as dry eyes, blurry vision, and headaches, can arise when you spend an excessive amount of time working on the computer. Many people have to be on the computer for long hours for work. Whether you are reading or writing, the effects of digital screens can cause changes to your vision. An eye care exam should be done on a regular basis to help identify if you have computer vision. If you are experiencing symptoms of computer vision, schedule an appointment with our optometry team.
What Helps Correct Computer Vision?
The first step in correcting computer vision should be to have an eye exam with our professionals at Michigan Eyecare Institute. Once your eyes have been examined, our optometrist may find that you need to wear glasses or contacts. We may also suggest that you make some changes to your daily routine while working on the computer. Changes such as resting your eyes during work, changing the lighting in the room in which you work, or making the print on your screen larger can alleviate computer vision symptoms. Exercising the eyes can also provide relief. Practicing good computer habits can help make a difference in your vision while working on the computer.
Schedule an Appointment with Our Optometry Team for Computer Vision Treatment
It is important to detect computer vision early before it worsens. At Michigan Eyecare Institute, serving Southfield, Livonia, and Dearborn, MI, our team provides computer vision treatment and a variety of other eye care services. We can guide you on how to manage computer vision and prevent it from worsening. Call us today to schedule an appointment or to learn more.